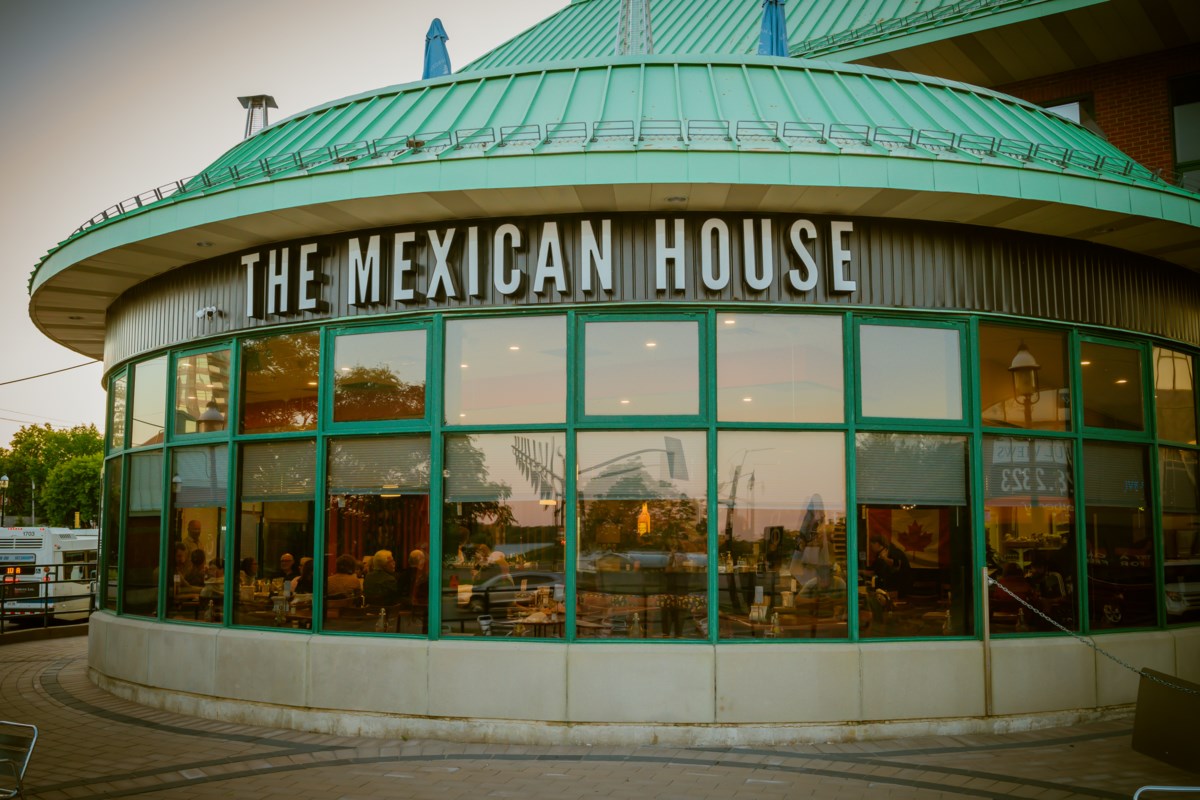 A long-awaited Mexican restaurant is finally opening near the waterfront
After a lengthy relocation process, delayed by COVID and permitting issues, Mexican House will hold a grand opening on Saturday
Mexican House is finally up and running at Burger King's former location in Barrie's downtown transit terminal.
After a protracted relocation process, delayed by COVID and permitting issues, the restaurant will hold a grand opening with a Mexican-themed event on July 2.
"We want to pay tribute to everyone who has supported us on this journey, both our customers and the incredible team we have built," says Denise Cervantes, Brand Manager at Maple Avenue Restaurant.
Formerly located in the Dunlop Plaza, The Mexican House was among more than 20 businesses that had to leave due to the planned Highway 400 expansion in the area.
Cervantes and his team are excited about moving to the new address.
"This location is right in front of the waterfront and offers a beautiful view of the lake from our terrace while guests can enjoy a classic drink from our cantina bar," she says. BarrieToday.
La Maison Mexicaine offers traditional dishes from the central regions of Mexico, using cooking methods inherited from Mesoamerican groups with a strong Spanish influence. The menu includes pescado zarandeado, ajillo shrimp, arrara, and popular tacos, such as pastor, campechano, and carnitas.
Besides the dining room, the Mexican House has a Latin market where customers find daily freshly baked traditional baked goods such as pastel de tres leches, conchas and churros, among others.
The atmosphere is meant to showcase the highlights of Mexican art and culture.
"We got a lot of positive feedback from our customers telling us that the place and the food remind them of Mexico," says Cervantes.
Cervantes, daughter of restaurateur Lety Murcer, says most of the family's culinary influence comes from her grandparents' cooking, from when they lived in a rural area of ​​Guanajuato, Mexico.
"My happiest memories come from the Sunday meals we used to have with the whole family. It was always traditional homemade Mexican food and old classics of Mexican music," she says.
Cervantes noted that those Sunday mornings inspired the family, who immigrated to Canada in 2017, to open up a space where more people could experience what it feels like to be in a Mexican home.
"I saw my parents experience extreme hardships, but also great success in different types of businesses. Nothing has ever made them happier than welcoming a 'Mexico space' into the community we now call home," she says.
A Barrie enthusiast, Cervantes says the townspeople are polite, cheerful and welcoming. She believes the city's growth and diverse demographics are driving increased demand for all types of food. — and the Mexican style in particular.
"We constantly get comments from customers saying that Mexican food is one of their favorites," she says.
The family also owns a second location, at 12 Commerce Park Dr., with a Latin American market offering imported goods, a Mexican bakery and a small take-out restaurant.
The waterfront July 2 celebration, meanwhile, will feature live music, dancers and giveaways throughout the evening. Among the performers, Ballet Folkloric Puro, a well-known dance company in Toronto's Mexican community, will present traditional Mexican folk dance.
Mexican artist Mariana Moran will do the make-up for the dancers. The group Mariachi Mexico de Noche will perform classics of Mexican music.