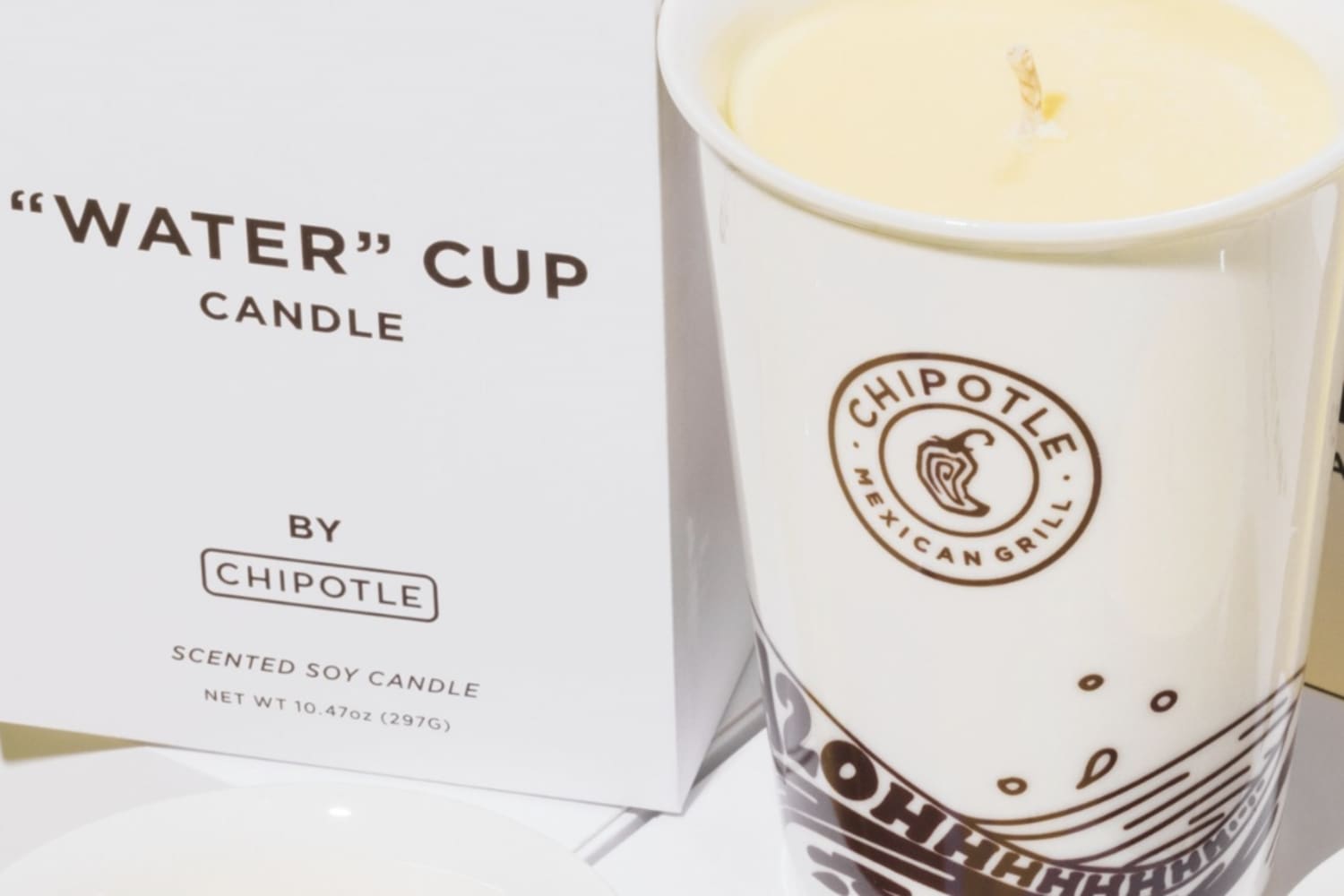 Chipotle has a "water" cup-shaped candle that smells like lemonade
Chipotle knows you sniffed lemonade in their water cups, now they want you to sniff lemonade in their water cups too.
For more content like this, follow
To celebrate National Lemonade Day on Aug. 20, the fast-casual Mexican eatery dropped a limited-edition lemonade-scented candle that resembles its free cup of water.
For those unaware, the candle is a reference to Chipotle customers who are "confused" at the self-serve beverage dispenser, "accidentally" refilling their cup with lemonade instead of the free water. It's a secret hack that hasn't been a secret for quite some time now, as Chipotle has tweeted about it over the years:
In a 2019 tweet, the company also joked about making a lemonade-scented candle:
The soy candle, which is already sold out, was priced at $28, and each purchase will include a promo code that can be redeemed for a free lemonade.
Last year, Chipotle also poked fun at its customers, especially those who think cilantro tastes like soap, by launching cilantro soap. It sold out in just one day.
In a statement, the company explained that these gag giveaways are their way of connecting with their customers (and perhaps a veiled message to the lemonade thieves they know).
"Social is the number one destination for us to listen and engage with our superfans," said Chris Brandt, chief marketing officer at Chipotle. "When they see these light-hearted homages to social chatter and fan behavior, they feel even more connected to Chipotle."