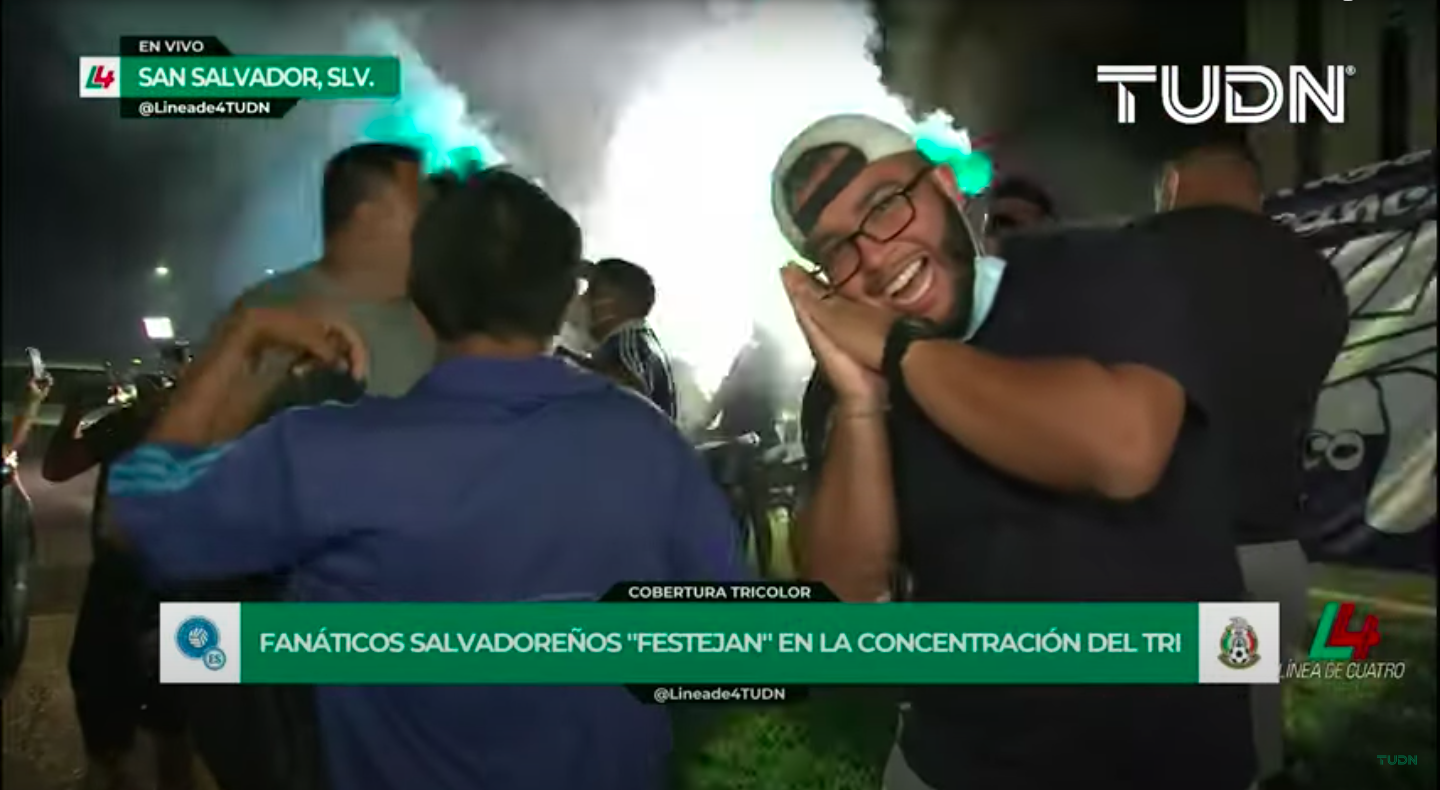 El Salvador fans outside Mexico City hotel keep El Tri up all night
After USMNT escaped El Salvador with a 0-0 draw to start World Cup qualifiers, various Twitter accounts with profile photos of teenage USMNT stars called it unacceptable.
Landon Donovan called the thought "crazy".
"No matter how many times we go through this process, there are always some people who can't really understand how difficult it is," said the young American. "It doesn't matter how you rank. It doesn't matter how talented your players are on paper. It's a tough place to play.
Now it's Mexico's turn to step into the belly of the beast with the kickoff scheduled for Wednesday at 8:05 p.m. local time at the Estadio Cuscatlán in San Salvador, and they'll enter the pitch without too much sleep.
Mexico touched down on Tuesday before a brief trip to Cuscatlán to get a taste of the stadium. They then returned to their hotel to sleep, where they got a taste of the atmosphere they will soon encounter.
We've all seen videos of supporters trying to keep opposition players awake with drums and fireworks, but it was an absolute rage that started Tuesday night and continued into the early hours. Wednesday.
Ha pasado más de una hora y los aficionados salvadoreños siguen con la serenata a @miselectionmx

– TUDN MEX (@TUDNMEX) October 13, 2021
"Vamoooos, vamoooos Selectaaaa, que esta nocheeeee… ¡tenemos que ganar"

@jp__lluis #MiSalvadorEs | #CaminoACatar pic.twitter.com/y1OXKVgDnu

– TUDN MEX (@TUDNMEX) October 13, 2021
Mexico leads the Ocho with 11 points in five games. This is a huge game for El Salvador because La Selecta is rooted in sixth with five points.