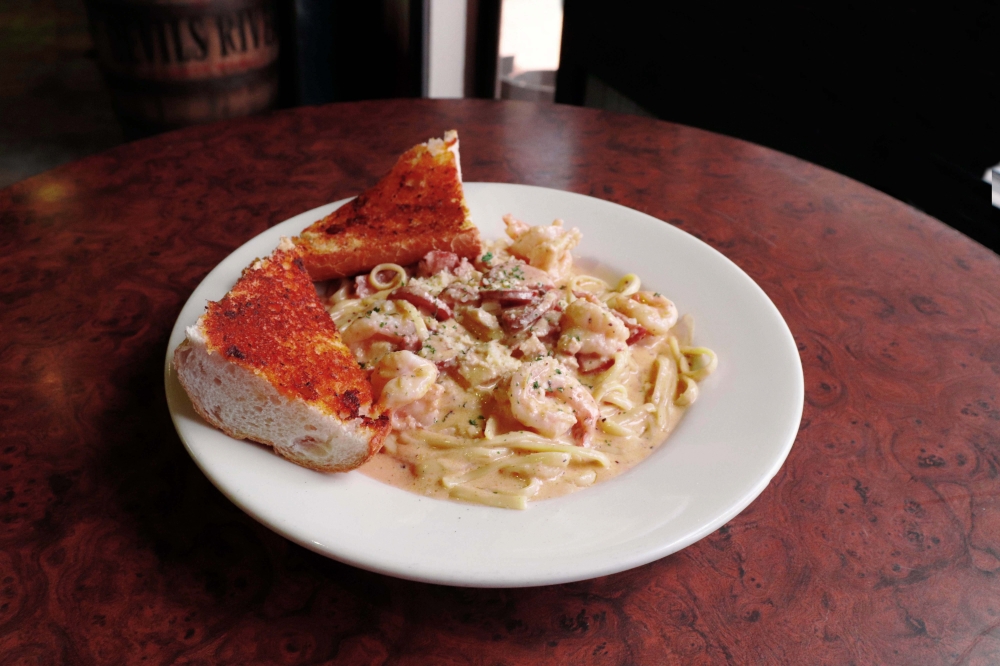 Hometown Sports Bar & Grill, formerly a Mexican restaurant, now serves comfort food
Mexico Bar & Grill opened in 2013, but the restaurant hasn't grown as quickly as owner Ram Aguilera would have liked.
He then opened Stadia Sports Grill in 2015 at the same location as well as The Woodlands, Katy and Sugar Land. The restaurant served a mix of Mexican and comfort food, but many locations did not renew their leases and closed.
Finally, in October 2021, Aguilera transformed the Pearland spot into the Hometown Sports Bar & Grill, which focuses on comfort foods such as wings and pasta.
The restaurant works with the community, Aguilera said. It hosts high school sports matches, works with clubs and sponsors meals.
"[We're] like home," he said. "It's cozy. We're a great community partner." Hometown Sports Bar & Grill also works with the Pearland Convention & Visitors Bureau to make incoming teams feel welcome by offering free or discounted meals if they come at the restaurant during their tournaments.
This is also the second year Hometown has featured live music. From February to March, the restaurant hosted a rodeo-themed event during the Houston Livestock Show and Rodeo with live music.
"I've always considered myself an excellent party host," Aguilera said. "The more thanks I get, the more fun I have [the job is]."
During the summer, Hometown offers a line of specialty hot dogs, such as a Chili Dog and a Cuban Dog. squeeze patties.
"One of the most common compliments we get is, 'I didn't know your food was so good,'" Aguilera said. "Everyone always thinks of a sports bar [as] just have burgers and wings.
Although it does burgers and wings, the restaurant also does pasta, salad, and flatbreads. During the fall and winter, it served pork chops and fried chicken steak, Aguilera said.
"If everyone in your family likes something different, this is probably the place to go," Aguilera said.
During the pandemic, the restaurant took advantage of various loans, but it had the opportunity to step back and focus on the community, Aguilera said. He cooked take-out family meals and offered free chicken soup to those who needed it.
"What I've learned is that the more you give to the Pearland community, the more you get," Aguilera said. "If we're able to take care of the community around us, they usually take care of us whenever we need them."
Aguilera said he would like to open another restaurant in 2022 before thinking about longer-term goals.
"We're all from Texas, but Pearland is our hometown," Aguilera said. "Things like this set us apart from any other local competition."