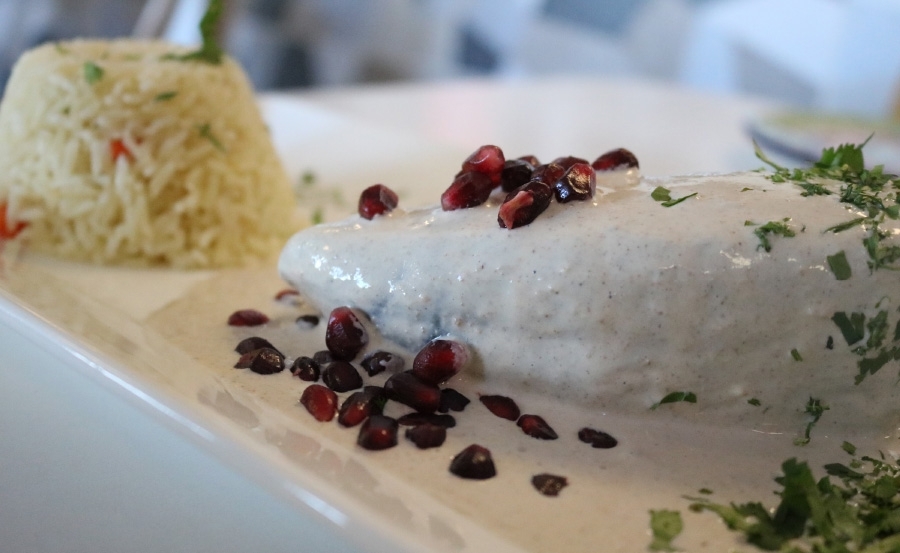 La Cocina Mexicana at Cruzito Traditional Mexican Restaurant in Plano relies on the owner's experience
Chamorros De Cerdo ($14.75) features pork shanks braised in a savory adobo sauce. (Kaushiki Roy/Community Impact Journal)
After working in the restaurant industry for more than 30 years, Jose Cruz Gomez made the difficult decision to open his own traditional Mexican restaurant in the midst of the pandemic.
Gomez, who started working as a dishwasher at an upscale restaurant in 1984, said many people told him he was making a mistake. But with the help of his team, he says he was able to launch the Cocina Mexicana de Cruzito in July 2021.
"Most of my colleagues said I must be crazy," Gomez said. "But when we were allowed to have 75 per cent seating, I was ready to open the business."
The Cocina Mexicana at the Cruzito serves traditional cuisine from all over Mexico. Gomez said it's different from typical taquerias because it doesn't serve Tex-Mex food. Instead, it features a more seated style environment.
"I've always worked in high-end restaurants in Houston," Gomez said. "So I wanted this restaurant to be a bit fancier than most take-out places."
Breakfast includes a variety of egg dishes, including huevos rancheros, chilaquiles, and machacado. The lunch and dinner menu includes caldo de mariscos with white fish, prawns and octopus; bistec a la parrilla, which is grilled sirloin with roasted potatoes, broccoli and guajillo chili sauce; and enchiladas, burritos and tacos. The restaurant also offers fresh handmade tortillas.
Despite what Gomez has learned about opening a business during the pandemic, he said he has received many good reviews and repeat customers over the past few months, which has helped him turn a profit. .
"At first everything was difficult because people were just afraid to come and sit down," Gomez said. "But we've gotten to know our clientele and the reviews have been nothing but positive."
Gomez said that if he were to advise new business owners, he would tell them to understand that there will be many difficulties, but to stick to their dream and love their customers.
"It's about making people happy," Gomez said. "Creating new experiences for our customers and educating them more about authentic Mexican cuisine is what it's all about."
Cocina Mexicana de Cruzito
2300 14th Street, Ste. 135 Plano
469-562-4071
https://cruzitoscocinamexicana.com
Opening hours: Mon.-Thurs. 7am-9pm, Fri.-Sat. 7am-10pm, Sun 8am-9pm