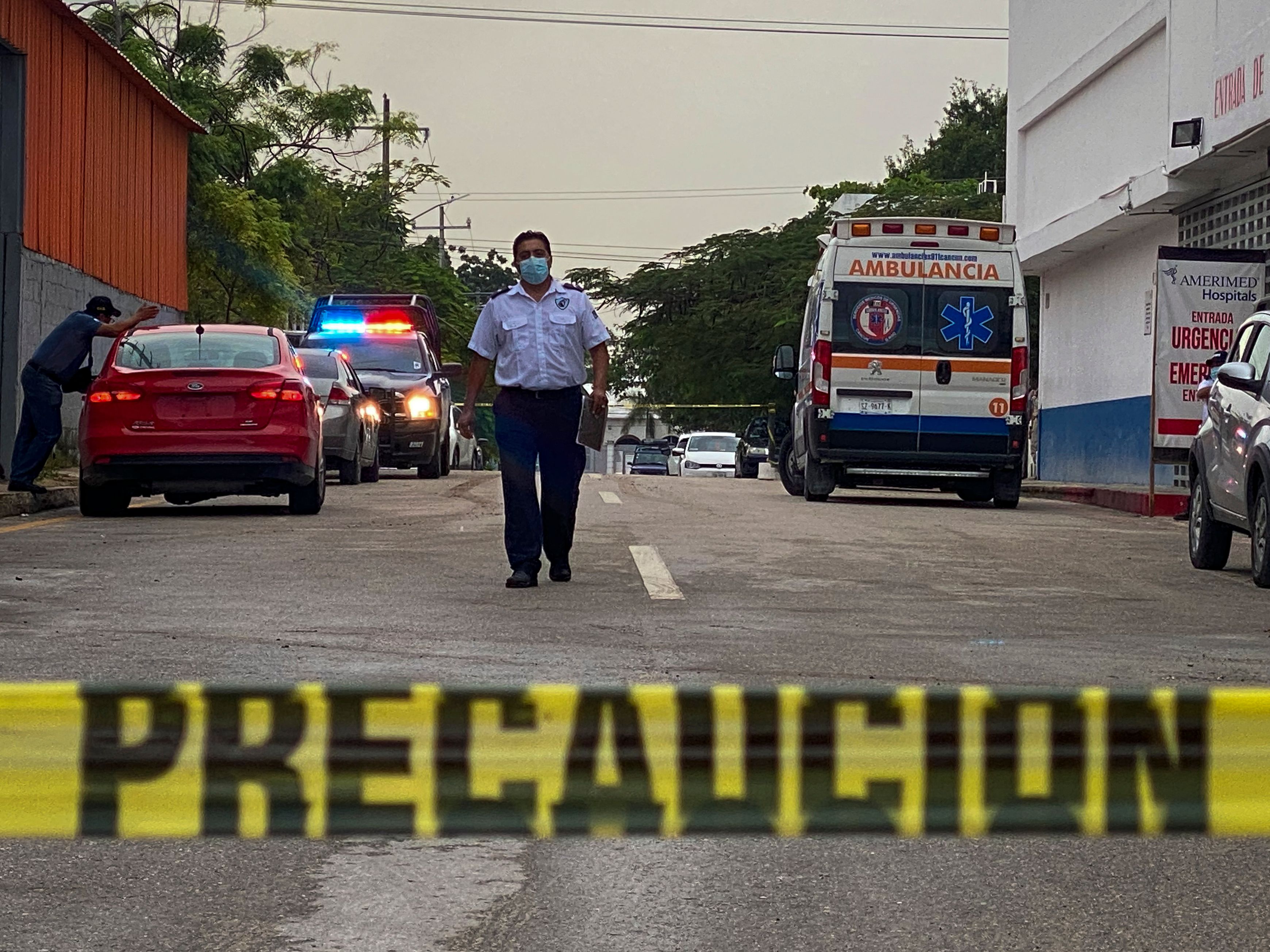 Mexican resort camera catches gunshots and screams as man shoots Canadians
Webcam footage captured the panic of a fatal shooting at an upscale hotel on Mexico's Caribbean coast
Police in Quintana Roo state say two Canadians died of gunshot wounds after an argument at the Xcaret hotel in the Riviera Maya near Cancun turned violent on Friday, Reuters reported.
Authorities said those killed in the incident had criminal records related to drug trafficking, citing information from Canadian law enforcement.
Video from a camera perched above the resort town between Playa del Carmen and Tulum captured the terrifying moments of the incident around 2:30 p.m. local time, although the actual shooting was not caught on camera.
In the footage, gunshots can be heard, followed by screams.
According to footage and accounts of the incident posted on social media, the shooting appears to have taken place in a poolside dining area.
After authorities arrived at the hotel, three victims were taken to hospital. One died in the ambulance, the other in hospital, said Quintana Roo prosecutor Óscar Montes de Oca.
"This was a direct and planned attack on these subjects with quite extensive criminal histories," de Oca said, according to local media.
Quintana Roo Public Security Chief Lucio Hernandez posted on Twitter footage of the suspected shooter still at large.
Footage showed a man wearing a gray tracksuit and black face mask holding a gun in front of lush green landscaping.
Authorities are coordinating "a strong operation for his capture," Hernandez tweeted: "Any information leading to his speedy arrest will be greatly appreciated."
The Canadian government said it was in contact with Mexican authorities about the incident, but could not provide further details for confidentiality reasons, Reuters reported.
In a statement, the Xcaret Group tweeted that it "deeply regrets" the incident and was "providing support to those affected" as well as assisting with police investigations, and would not comment further.
It is the latest in a string of violent incidents at Cancun resorts over the past few months in an area popular with tourists but at the center of drug cartel battles.
In November, at least 10 gunmen stormed the beach of a luxury hotel near Cancún and executed two suspected members of a drug gang.
The previous month, a woman from San Jose, Calif., and a German woman were killed in a shootout between drug dealers in Tulum, located about 80 miles from Cancun.