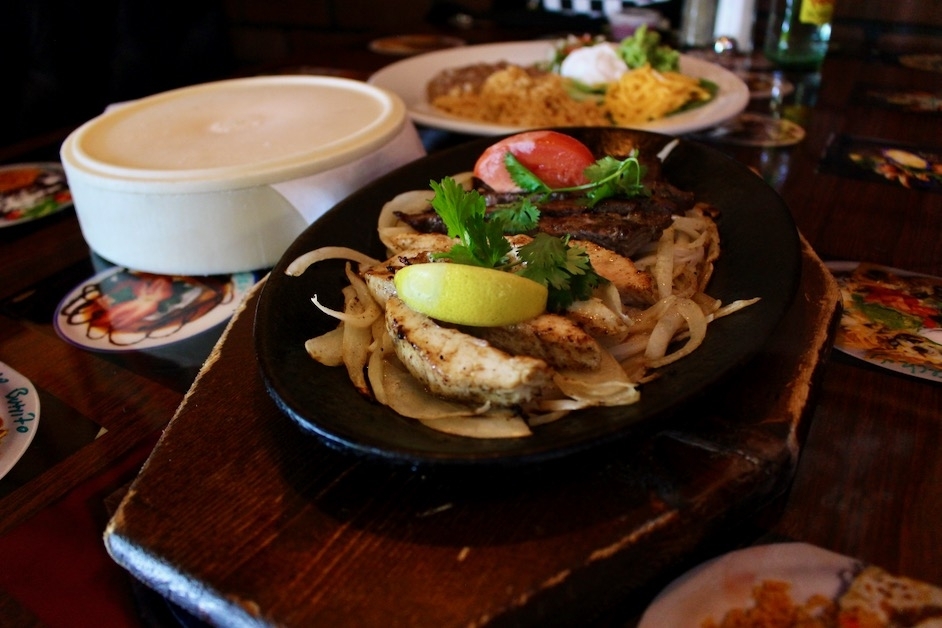 Mexican restaurant owner Angie's in Conroe offers meals inspired by his homeland
Mixed fajitas ($ 10.99) are served with grilled chicken and sautéed onion steak. The dish is served with guacamole, rice and beans. (Chandler France / Community Impact Journal)
Guillermo Valdez said he and his family moved from Mexico to Houston when he was 14. When he first walked into a restaurant looking for a job in his new town, he said he knew the kitchen was where he wanted to be.
"I remember the first time I went to a restaurant to look for work, I saw everyone in white hats and white uniforms, and I said, 'Yeah, that's what I want to do, "Valdez said.
Valdez said he spent 15 years working in the restaurant industry before opening his own restaurant, Angie's Mexican Restaurant, in 2017.
The restaurant is named after Valdez's wife, he said. Family is what drives a lot of how the restaurant operates, which is why Valdez has opened it up to the environment he wants to offer customers, he said.
"When I opened my restaurant, I opened it for them, for my daughter and my wife," Valdez said. "People who come here to eat, they feel like we are their family."
Plus, Valdez's mother cooked for a living when they lived in Mexico, and he said many of his dishes are inspired by her.
"A lot of this food comes from what she taught me," Valdez said.
Valdez said the most important part of his restaurant is serving fresh food. Although the restaurant doesn't open until 10 a.m., he said he or his staff come to the restaurant at 7 a.m. to start preparing the food.
"You have to make sure that what you give people is the best thing you can give them," he said. "It is better to tell one of your customers that we have run out of rice than to serve it if it is not 100% quality. "
Valdez said he moved away from the restaurant for a while to start his own construction business. However, he said he managed to find his way back to the kitchen.
"I can't leave the restaurant. My passion is to cook, "said Valdez.
Angie's Mexican restaurant
1647 N. Frazier Street, Conroe
936-788-1647
www.angiesmexicanrestaurant.com
Hours: Mon-Sat 10 am-5pm, closed Sun.