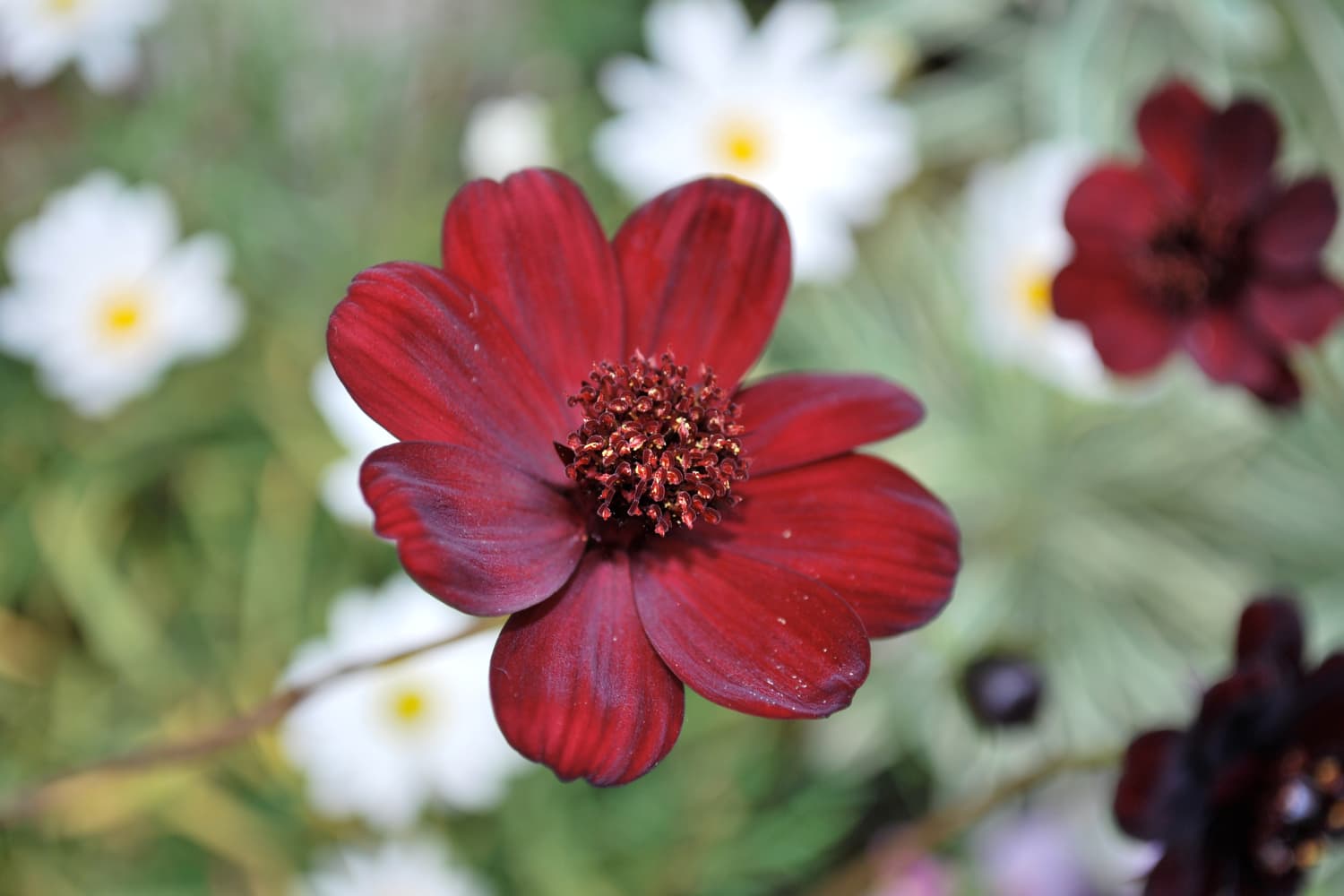 One of the rarest flowers in the world smells of chocolate
You will usually find chocolates inside the fridge, but who knew you could also find chocolates in the garden?
For more content like this, follow
Chocolate cosmos (Cosmos atrosanguineus) is a rare flower that you would gladly stop and smell, as its most distinct characteristic is that it has a chocolate scent. With velvety red petals and an almost black center, the flower easily recalls different desserts.
"While some have an idea of ​​red velvet cake, its scent reminds me of rich chocolate and the smell of freshly baked chocolate chip cookies – it's irresistible!" Valerie Ghitelman, vice president of product development and design, at 1-800-FLOWERS.com, said southern life.
Its appetizing scent is due to the presence of vanillin, an organic compound also present in cocoa. But, unlike real chocolates, the Mexican perennial likes heat and its flavor is more pronounced on hot days.
Unfortunately, the flower is one of the rarest in the world, as it has been extinct in the wild for over 100 years now. The good news is that many gardeners have them in their gardens. If you are also considering growing them, here are some tips:
"These beautiful flowers are somewhat fragile and delicate. As they grow they become very heavy and tend to sag a little," Ghitelman said. "To keep them upright, these deep crimson beauties are best arranged with a sturdy companion such as the hydrangea."
They added, "For a truly mesmerizing bouquet, build the arrangement with green, puffy ornamental grass stems."
Also, be sure to place their containers near a window so you can sniff them more often.