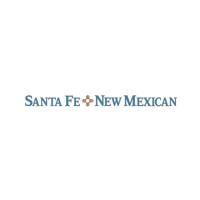 Santa Fe Planning Commission Approves New Apartment Complex | Local News
The Santa Fe Planning Commission gave its blessing for another large apartment complex at Thursday's meeting.
The commission approved development plans for the 332-unit Las Soleras Village development, which would occupy 17.8 acres of a 26-acre undeveloped site on Las Soleras Drive. If later approved by City Council, the development would rise behind and across from Promenade Boulevard and next to McDonald's and the State Employees Credit Union on Cerrillos Road.
The site would consist of 15 three-story buildings with 150 one-bedroom apartments, 150 two-bedroom apartments and 32 two- and three-bedroom townhouses with attached garages, according to development plans.
The development was proposed by Florida-based DeBartolo Development, owned by former San Francisco 49ers owner Edward DeBartolo Jr.
Rich Hartline, vice president of development for DeBartolo Development, told the commission the apartments would be a boon to nearby businesses such as the Presbyterian Santa Fe Medical Center.
"We're so thrilled to literally be in the shadow of the Santa Fe Presbyterian Medical Center and to be located where we are, near the community college," Hartline said.
The project is DeBartolo Development's first in New Mexico, Hartline said.
The development was approved without any public comment, but commission members raised concerns before voting.
Two questioned the applicants about the project's affordability and why the applicants chose to pay the city fee instead of providing 15% of the units as affordable housing.
"We here at the commission are very concerned about affordable housing, the variety and density of housing, and the lack of middle-income housing," Commissioner Dan Pava said. "It's a problem here in Santa Fe."
Hartline said that while he couldn't quote any rental prices, he could tell that the economics and "affordability" of the development made replacement fees a better option for DeBartolo.
"We have no problem creating affordable housing," Hartline said. "But going through and using our consultant and analysts, we decided to go the fee route."
Traffic issues were also raised. A traffic impact report provided to commissioners issued failing grades for two development-related Cerrillos Road intersections.
Mike Gomez of Santa Fe Engineering said the intersections failed based on old city modeling that doesn't account for right-on-red turns at intersections. Once those turns are taken into account, Gomez said, the intersections pass.
Gomez said he's been in touch with the city's contract traffic engineer to update the documents.
Commissioner Dominic Sategna warned developers to stray too far from "Santa Fe style". The project includes green wooden accents, while the rest of the building is stuccoed.
"This building definitely gives me a Capitol Flats vibe," Sategna said. "In the city of Santa Fe there has been a lot of objection to tall buildings and not necessarily Santa Fe style."
Capitol Flats apartments opened in 2020. City residents had raised concerns about the sheet metal, height and location of the development.
The city's senior planner, Lee Logston, said that while the development is up to city code, staff members have raised similar concerns with DeBartolo Development.
Hartline said DeBartolo is not trying to bring "Southern California chic" to Santa Fe and the final product will fit in with other Santa Fe developments.
"We can't show it in this presentation, but as we begin to apply all the wallpaper and textiles and art and everything that we bring to it, it's not meant to create a new Santa Fe; it is meant to honor what you have put forward.