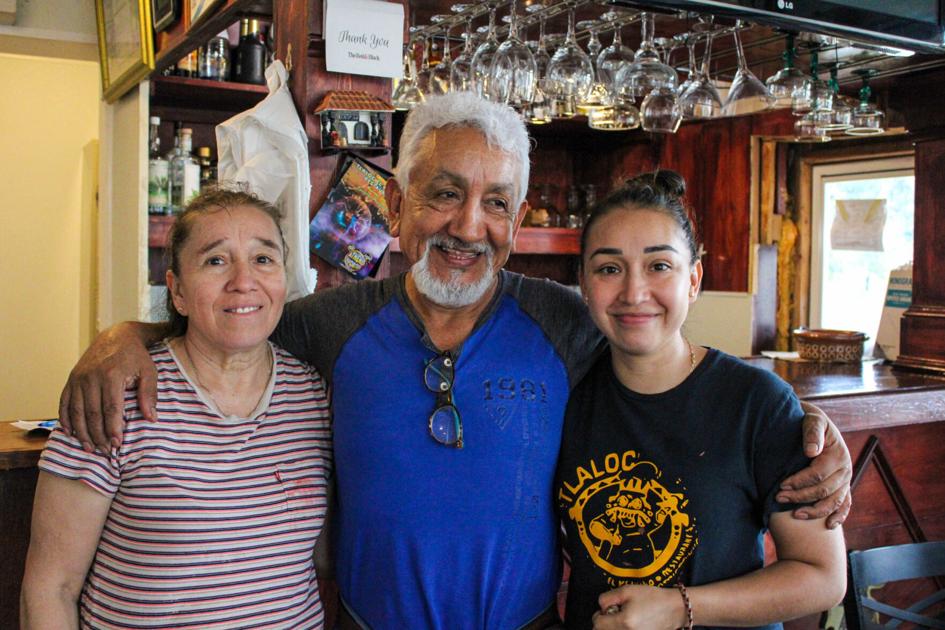 Small, family-run Mexican restaurant brings authenticity to the Athens community | Eat Drink
Walking down Chase Street in Athens, Georgia, it's not hard to spot the Tlaloc El Mexicano restaurant by the roadside. The small orange building adds a splash of color to the surrounding area, and the front of the restaurant is painted with an Aztec-inspired scene and displays a few menu items.
Tlaloc may be a small establishment, but the impact it has on the community of Athens is great. In an era when Mexican chains and fast food restaurants are very popular, Tlaloc serves truly authentic Mexican and Salvadoran cuisine and has become a local favorite.
Jenny Alpaugh, a 2018 University of Georgia graduate, grew up in Athens and knows well the impact Tlaloc has had on the community.
"[The food] is very tasty, "said Alpaugh. "It's very authentic. My dad is half Cuban and he says it's one of his favorite dishes in town. He goes there every week.
Alpaugh and his father aren't the only family members to frequent the facility, as Tlaloc is family-oriented on his staff. The owners are husband and wife Antonio and Flor Ramirez, and their daughter and son also help out in the restaurant.
When Antonio Ramirez was first affected by the 2007 global financial crisis, he was a construction worker from Mexico City earning a living in Athens, he said. Ramirez soon realized that his salary in construction would not be enough to support his family, so he and his wife decided to start a business.
Since opening in 2009, Tlaloc has grown in popularity and importance. Three years after its inception, the Ramirez family were able to open a second Tlaloc site in Watkinsville, Georgia.
Karen Ramirez, Antonio and Flor Ramirez's daughter and restaurant waitress, attributes the food's authenticity and flavors to her family's roots in Mexico City. They don't use a lot of seasonings or spices, but instead focus on the freshness of the base ingredients, she said.
Tlaloc's selection of dishes has a little something for everyone. With a children's menu, vegetarian options and even an all-day breakfast menu, Tlaloc creates a welcoming environment for all tastes.
Every meal is served after an appetizer of fries and salsa, and the large portions leave guests feeling full and satisfied. Pupusas, a Salvadoran dish, are one of Tlaloc's most famous dishes.
Leida Huerta, an employee of Tlaloc for about seven years, describes a pupusa as a circle of homemade dough filled with meat or some other filling of her choice. The filling is added to the batter before it is put on the grill, and the starter is usually served with curtido, a pickled coleslaw salad.
Huerta is not a blood member of the Ramirez family, but her time working there has made her presence a staple of the restaurant. Along with pupusas, she mentions other menu items such as their plantains and enchiladas as being popular with customers.
Tlaloc isn't the only Mexican restaurant in Athens, and certainly not the biggest, but it's the only one built through the hard work of the Ramirez family. Twelve years of running a business as a family can come with unique conflicts, said Antonio Ramirez, but ultimately it's the family aspect that has helped their establishment succeed.
"I think [working with] the family is better, "said Huerta. "I think there is more love, in terms of work, food and service. There is always more than one server at each table which is good. [The staff] here it is really close.
Authenticity is not only found in the food, but also in the stories and the people behind the food. With embedded values ​​embracing family and heritage, Tlaloc offers Athens a one-of-a-kind dining experience.