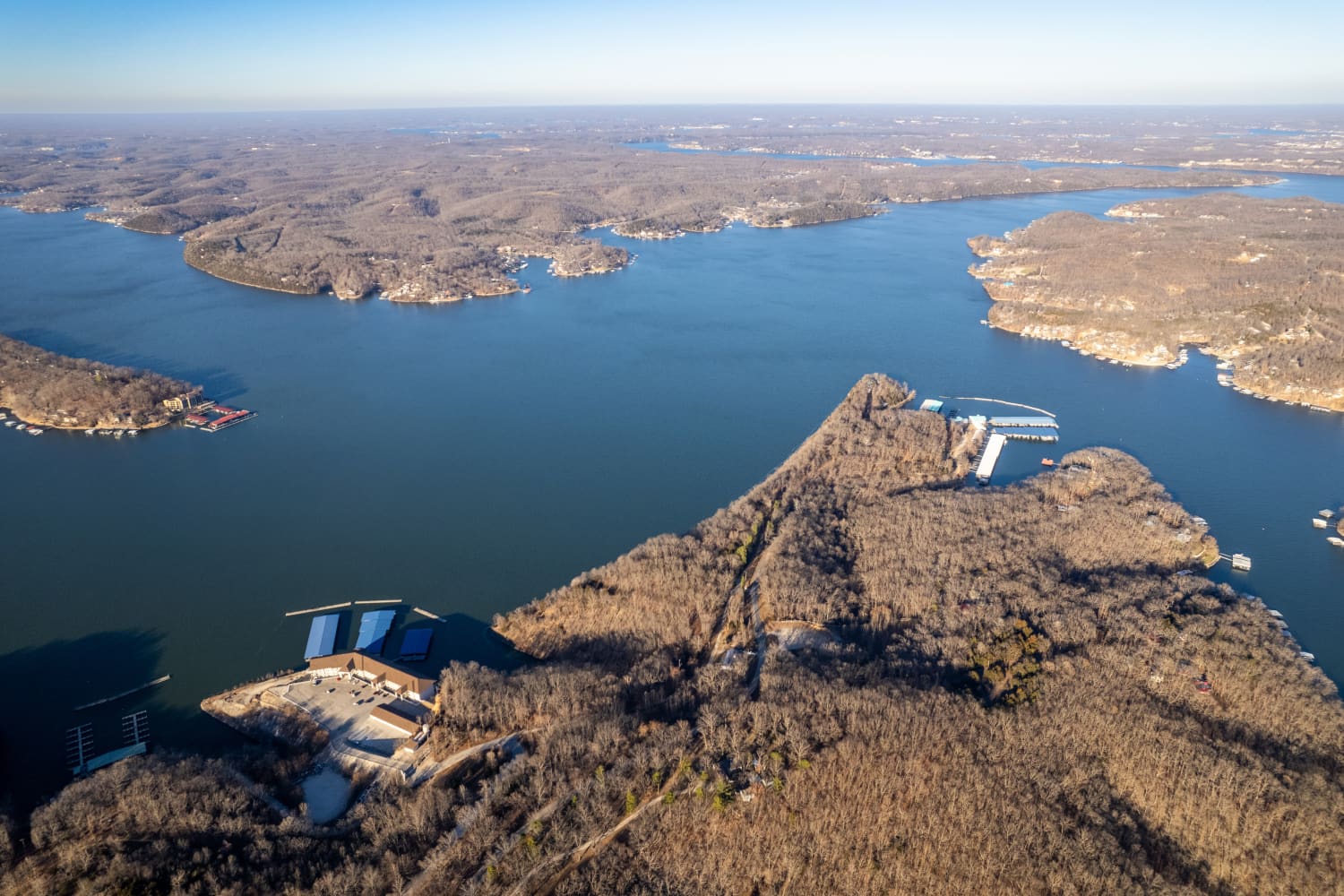 This "Ozark" waterfront property is for sale
Come for the money laundering and murder, stay for the waterfront real estate.
There are a handful of Lover's Leaps in Missouri, but only one property will be recognized by avid fans of the Netflix crime drama "Ozark." This property, dubbed Lover's Leap, served as the stunning location featured at the very end of the Ozark Season 1 trailer. You know, where Jason Bateman, Laura Linney, and their two kids mysteriously stare at the water from the top of the cliff as they reflect on their poor life choices.
Commemorated in countless postcards sent from the popular tourist destination over the years, Lover's Leap is located on the western side of Missouri's Lake of the Ozarks near the town of Linn Creek in Camdenton. The popular landmark rises about 200 feet above the water and is part of a 24-acre property that is now on the market for $1.3 million with Century 21 agent Wade Covington.
Comprised of 4 separate parcels of land, Lover's Leap has 2,200 feet of waterfront space perfect for boating, swimming and socializing in the summer. Stunning panoramic views overlook the junction between Osage and Niangua Arm, a majestic piece of Midwestern beauty. Minutes from town, the property is ideal for those looking to build their own lakeside oasis or further develop the property.
If you're unfamiliar with "Ozark," Bateman played Marty Byrde, a Chicago financier and money launderer who finds himself hiding in Missouri at the Lake of the Ozarks with his family. And as you would expect laundering money from Mexican drug cartels, calamity ensues. However, the black rural setting is absolutely ideal for anyone who dreams of floating down a river in a raft during the summer. With "Ozark" Season 4 back on Netflix now, what better way to live out your vacation dreams?
Check out the location at the end of the Season 1 trailer where Lover's Leap is featured: