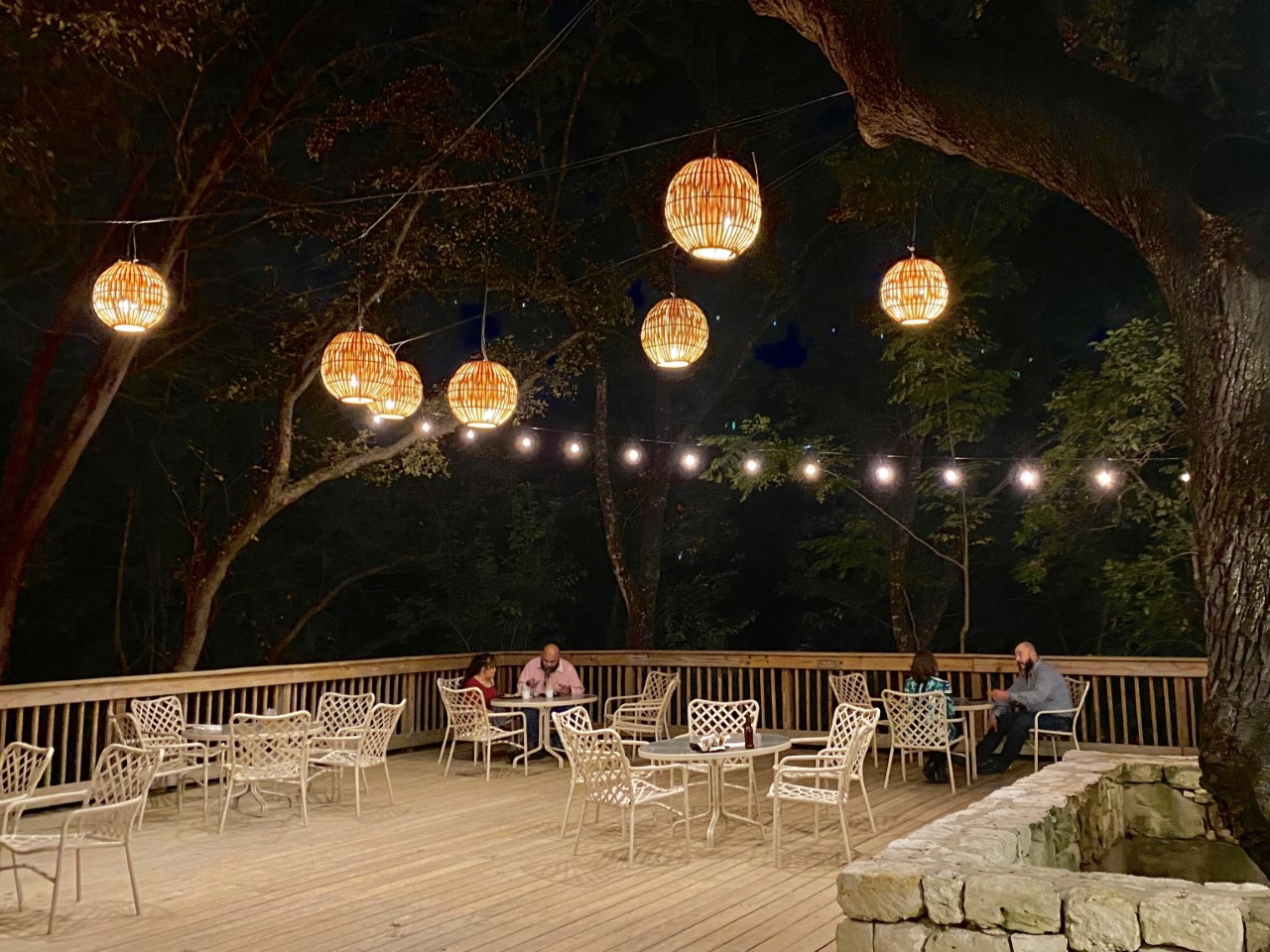 This wooded oasis by a stream now houses a Mexican restaurant
Naco Mexican Eatery's first brick-and-mortar restaurant, nestled in the wooded oasis of Los Patios, makes the city feel like miles away. Sitting on the expansive wooden deck, under the amber glow of a canopy of hanging lamps, creates a Mexican resort feel just off Loop 410 and Nacogdoches Road.
For more than three years, husband-wife duo Francisco Estrada and Lizzeth Martinez have served their award-winning tacos, tortas and chilaquiles in a food truck. Naco 210 in Los Patios is the full extension of their brand open to the public on Thursday, December 9.