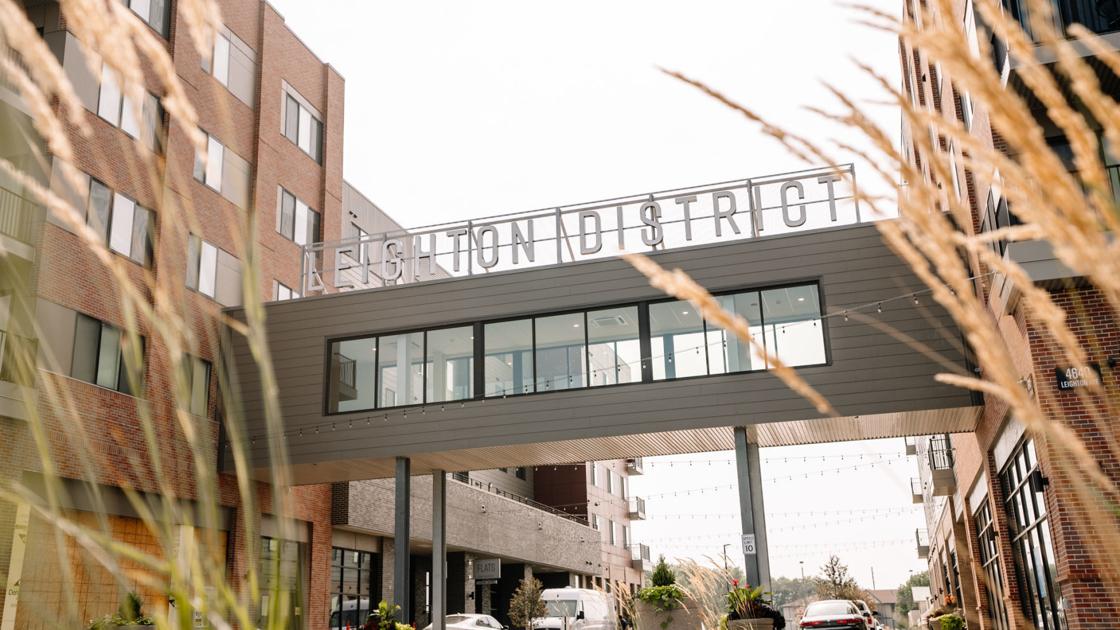 With New Apartment Building Full, Attention Turns to Leighton District Commercial Space | News from local businesses
It took a while, but Chris Erickson's vision for the dying 48th Street and Leighton Avenue mall is finally coming to fruition.
Erickson and his partner Danny White bought the property in 2014 and decided to redevelop it after Hy-Vee closed its Mainstreet small-format grocery store the following year.
In 2016, they announced a $ 35 million project that would bring 184 apartments and 28,000 square feet of retail space around the corner.
Lincoln Gold downtown building to be sold to local investor
Over time, the project, called Leighton District, reached $ 50 million and 234 apartments at market price.
Last fall these apartments, called The Flats at Leighton District, opened and were rented out in "record time," Erickson said.
"Most of the units were actually leased before we completed them," said Erickson, who, along with White, co-founded City + Ventures, an Omaha-based investment firm.
With the apartments being fully let, the company turned its attention to leasing the commercial space in the development.
Enter one of the companies in which he is an investor: Dead President's Group.
While the name doesn't betray it, Dead President's Group is a restaurant business, with around half a dozen concepts open or in development.